Everyone wants to escape his daily work life in the office. The standard 8-5 Job tires all of us. Working from home remains a dream, because who wants to start his own blog and think about new articles every day? Creativity is not given to everyone. But here's the good news: there are more remote jobs that have nothing to do with blogging.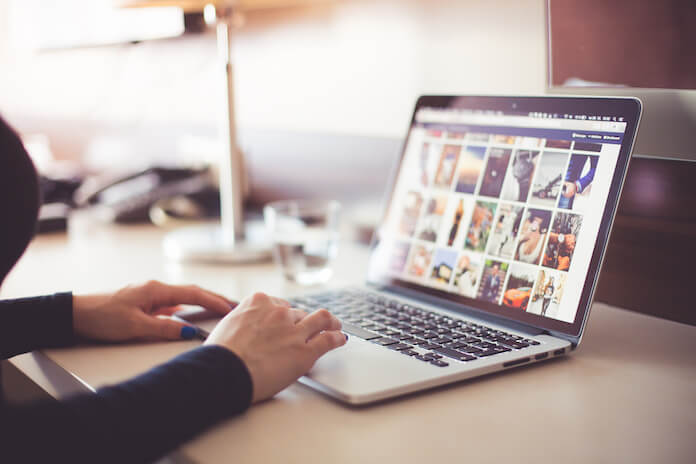 10 remote jobs without blogging
These 10 remote jobs offer the possibility to work independently. You can be your own boss and dictate your own working times. But still, you got to invest creative energy and be motivated at all time: If not, you are falling behind the ever-awake competition.
#01 hybrid working
First and foremost we should consider to apply a hybrid-model to our existing job. Maybe we can perform 30 percent of our tasks at home? How about three day at work and two days at home?
If your employer agrees you can escape the long working sessions and be your own boss for two day in the week. Stay Friday and Monday at home, and you are able to organise four days of your week independently. Plus, you keep your relationships at work and you are not missing out on your social-colleague-life.
#02 overwork and optimise
Everyone should be good one thing, at least. Even if your skills seem to be worthless, there is always someone who would pay for that. Good in writing and reading? Then improve the articles of others and charge some money for that. It doesn't matter what your talent is, as long as you know how and where to sell it.
#03 computer games
As being said, it really doesn't matter. If you are good in world of warcraft or skyrim, and are a funny guy or girl, then youtube can be your employer. Fortunately there are enough gamers who are dying to see a master playing their favourite games. Just build a brand, be funny, and entertaining. People will watch you, guaranteed.
#04 SEO consultant
Not blogging, promise. But what are all bloggers and all internet firms worrying about the most? About the traffic on their sites. With an expertise in SEO keywords you can easily improve a site's number of visitors and reach. This service is highly valued by companies which are struggling to establish themselves among their competition.
#05 digital assistant
Maybe not a very desirable job, but indeed one of the most demanded ones. Be ready at all times and help your employer with whatever he or she asks you to do. You might receive text messages with orders, like booking a hotel or transcribing notes.
#06 Fiverr
It is the platform for hundreds of remote jobs. Here you can offer services for as little as 5 Euros. If you are good in what you do, people would even pay more for it. Just set up a profile and design business cards or translate texts from english to german. On fiverr your creativity is worth cash.
#07 selling art
Not possible? It is. Making good art is not easy, and so is selling it, true. But with a good plan it's not impossible either. As always, the internet want you to follow its specific rules: build a brand, expand your reach on social media, and set up your sales. Why not?
#08 build websites
Don't write for websites, build them! Luckily the internet is full of people who feel the need to express their opinions and thoughts. Knowing how to build a website will make you a very desired person, as long as you know where to advertise yourself. Fiverr could be one option.
#09 airbnb
Yes, it can be that easy. Set up a room in your flat and invite travellers to stay (and pay) for sleeping in your home. You will meet awesome people, earn easy cash and the only thing you need to is preparing a room. No more excuses, unless you are still living in your parent's.
#10 sales
Becoming a successful sales agent is surely not easy. But if you are charming and good at convincing people, that might be worth a try. One thing for certain: companies are always looking for new and good sales people.