Ahh, the leaves are turning, the temperature is dropping and fall is in full swing. And while you may love the brisk air as you walk through the city on your way to work, there are many places in Germany that are absolutely spectacular come autumn. Check out the best places to enjoy fall scenery in Germany.
Jasmund National Park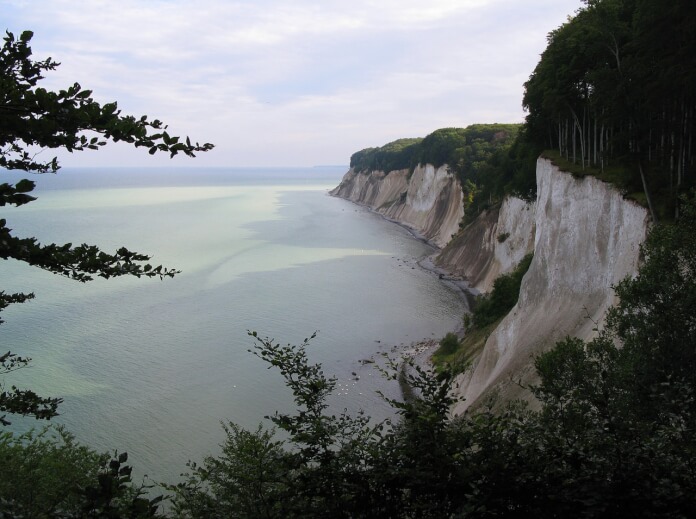 Located in the north of Germany on the island of Rügen in the Baltic Sea, Jasmund National Park is famous for its spectacular chalk cliffs made famous by German artist Casper David Friedrich. They run along the coastline for more than 15 km, roughly 150 meters above the sea level. During autumn, the first beech leaves begin to turn yellow, providing a dramatic backdrop off the icy blue waters.
Rakotzbrücke (The Devil's Bridge)
In the heart of Saxony, visitors will find the elusive and mysterious Devil's Bridge. Located inside Gablenz's Azalea and Rhododendron Park Kromlau, the bridge was specially built in an arch shape during the 19th century using stones from distant quarries. The unique shape provides a mystical reflection on the water – perfect for photos during fall.
Sanssouci in Potsdam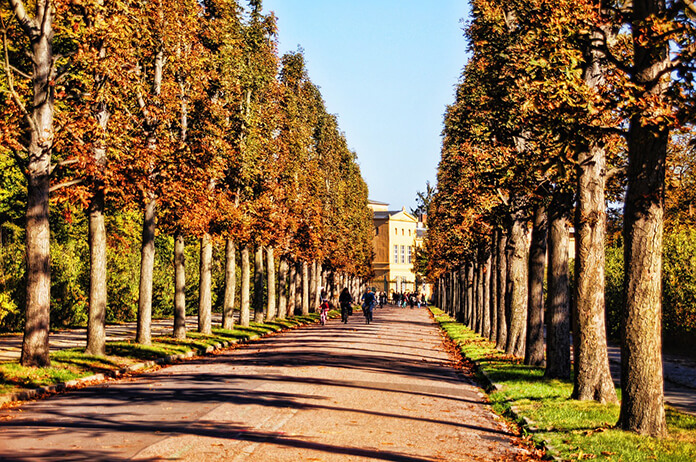 Yep, just a short ride from the capital city you can find a lovely fall getaway. Strolling through the elaborate palace gardens of the Prussian King Friedrich II, known as Sanssouci, you'll be sure to enjoy the beautiful reflections of the golden leaves as the palace begins to wind down for the winter season. This was the king's primary summer residence, and wasn't used during the winter period because it didn't have any working heat. Nevertheless, it's impressive design and façade is worth a visit throughout the year.
Lake Constance
Along the border of Austria and Switzerland, Germany's stretch of Lake Constance is worth the visit all year long. During the fall, however, there is a special charm about the area. Fewer tourists linger than in the summer months, so you can feel free to relax in peace by the harbor or sample some wine from the local monastery vineyard. If the weather permits, hiking up the Pfänder Mountain promises a spectacular panorama over the lake below – you may also be able to see the Swiss Alps to the south if the sky is clear!