Mechanical Watches enjoy great interest under German Watch-Lovers. They care especially about the brand image, the design and the mechanical inside of the watch. Though, a luxury watchmaker faces great difficulties trying to reach the German Consumer.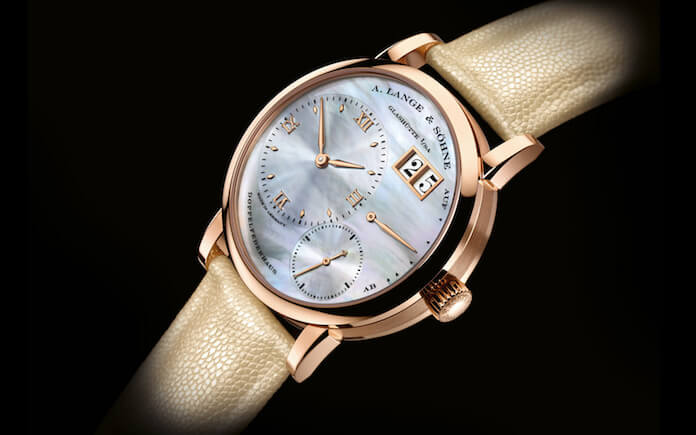 The daily struggle of a luxury watchmaker
Germany's watch market has, next to Switzerland's, a high amount of offered brands. More than 100 brands are provided to German consumers. Many of which are also targeting foreign visitors visiting Germany.
For a long time, Chinese tourists were playing a big role in the marketing efforts of Germany's and Swiss's luxury watchmakers. Chinese are among the biggest buyers in Europe and often purchase many watches at once – to have precious gifts for their families and colleagues.
This is why most brands represent themselves in Berlin – because the capital city is the magnet for tourists. Though, due to recently introduced anti-corruption-policies in China and an increasing fear of terror attacks, the number of Chinese travellers is decreasing.
This is a big deal for the German Watch market. Especially because the increasing middle class of the Chinese is spending an average of 513 Euros per day and are huge fans of German quality.
Besides, German consumers get fed up with ever-rising prices in the expensive watch sector. After saving several years for their one-time favourite watch they are exposed to ever increasing prices. So they prefer buying second-hand vintage models and move away from the jewellery stores.
But the many, luxury watchmakers suffer not only from a decreasing customer base. Especially the expensive brands are subject to fraud and fakes that are sold from illegal shops on the internet.
Then, there is also the Greymarket.
Most watches are sold from jewellers. Big brands also have their own shop in the world's metropoles, but rarely make any profit with it. Because of their power in the market, they force jewellery shops to buy a high amount of watches. But what ends up happening is that these jewellers will have a huge stock of watches that are not being sold – hence, they offer those watches with a big discount.
Watches sold under these conditions are referred to as the Greymarket. Brands don't like this phenomenon because customers perceive those watches as lower value, and the watchmaker's image is his highest good.
Buying behaviour of German Watch-Lovers
The emotional desire of having something with meaning weighs much higher in the German mind than cold facts, the exclusivity or performance. Thus, the presence of brands in events increases the likelihood to be chosen from German customers.
Trust is important. Everything needs to be authentic and expectations of the customers must even be exceeded.
A watch became and still is a status symbol. 3.5 Million Men are in possession of watches valued at 500 Euro or more, and 600.000 men are planning to buy a watch way above 500 Euro. Though, it is not uncommon for German Men to have several watches, so the report of the Ebner Verlag.
The typical luxury-watch-buyer in Germany is male, middle-aged and in a leading position. There are three distinct customer profiles:
The Performer is multi-optional, efficient, striving for success, a global thinker, and sees himself as a consumer. He has a high knowledge in technology, high income and a broad overview over the market.
The Hedonists like to have fun and is experience-oriented. He is very modern in his thinking and situated in the low end of the middle class. He lives the in present moment, has no fears, is spontaneous, and likes to break out of his daily life in his free time.
The Conservative-Established handles his and his family's living, work hard and strives to lead ins career. Besides, he is looking for balance in his life and is interested in culture.