Throughout the world, the right-wing extremist movement is on the rise. Germany is no exception. German media reports that there is not only more right-wing extremist than the previous year, but that the groups are becoming increasingly violent.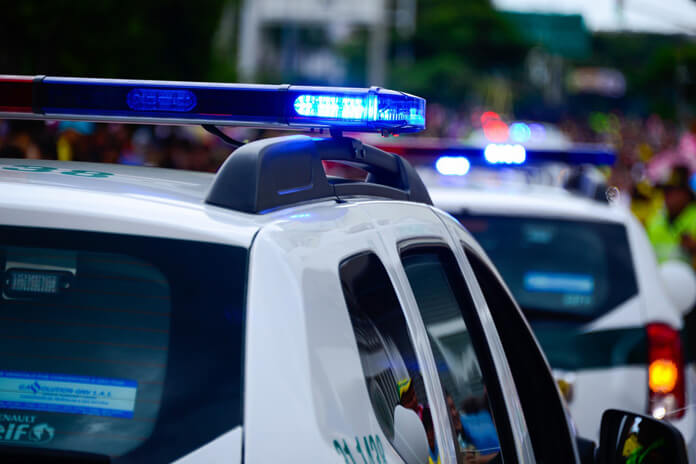 Raids by German police produce disturbing results 
Several recent raids carried out by German police against far-right suspects have left two people detained. They are suspected of plotting attacks on refugees, Jews and police officers.
12 raids were carried out across six German states. Many of the locations targeted were related to the "Reichsbürger" (Citizens of the Reich) extremist group. Many Reichsbürger members believe in the continued existence of the German empire (known as the Reich). They often refuse to pay taxes, social security and fines owed to the state. The group is generally considered to overlap with neo-Nazis, especially in terms of conspiracy theories and other obscure beliefs.
Domestic intelligence in Germany estimates that there are about 10,000 members of the Reichsbürger movement. This figure is only increasing according to domestic security chief Has-Georg Maaßen. Concern is currently on the rise in reference not only to the increasing number of members, but also rising aggressiveness of followers.
From the recent raids, some members of the Reichsbürger group are suspected of forming a terrorist organization, equipped with arms and ammunition. Six suspects are accused of planning attacks on refugees, Jews and police officers. A seventh is suspected of supporting the group through "procurement procedures". A main suspect is a 62-year-old self-proclaimed "Celctic druid", who has called for violence against Muslims and Jews through online posts. During the raids, a variety of weapons were confiscated, including explosives.
The prosecutor's office says, "The aim of the raids is to gather evidence of the formation of a group as well as suspected crimes and potential material for use in those crimes. There is not as yet any evidence of specific attack plans."
Study indicates that right-wing extremists are increasingly prone to violence 
In addition to increasing in terms of followers, German security sources also indicate that right-wing extremists are becoming increasingly violent. There are currently around 23,000 right-wing extremists known to German authorities. Of this figure, 12,100 were classified as "violence prone" in 2016.
There is also an increase in the number of first-time offenders. The number of people previously unknown to police and intelligence services as extremists is on the rise.
The results come at a time when tensions continue to run high not only in Germany, but also throughout the world regarding immigrants and asylum seekers.
The Reichbürger are just one of many right-wing extremist groups in Germany. Learn more about some of the others here.