The time is here! Oktoberfest is right around the corner and beer-loving, dirndl/lederhosen wearing revelers are getting ready to wet their whistle at the world's largest beer festival.
But is Oktoberfest really all it's cracked up to be?
An interesting article from theLocal.de outlines five really good reasons to go to Oktoberfest and five to stay away. What do you think?
We've chosen our favorite three from each category here:
3 good reasons to go to Oktoberfest
You'll definitely meet some new friends
A day of day drinking surely isn't complete without meeting a few new pals (that you may or may not remember the name of tomorrow, of course). Since the festivities start early—around 9 am—you've got plenty of time to chat up your fellow partygoers and since you're typically quite crowded into those famous tents, its really easy to strike up a conversation. In addition, because the festival attracts such an international crowd, it's likely you'll meet people from all over the world! Can we say "road trip"?
The beer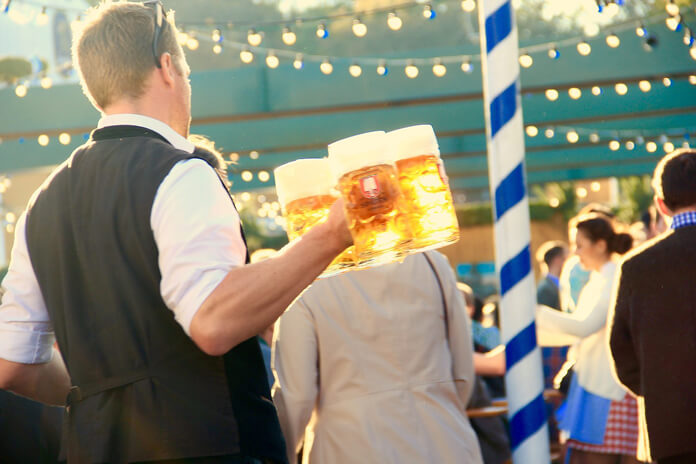 Some top quality brews are the reason you're headed to Oktoberfest, right? Don't worry, the stuff served is only in accordance to the strict German Purity Standards, so you can be assured you're getting authentic beer here.
Oh, and the food.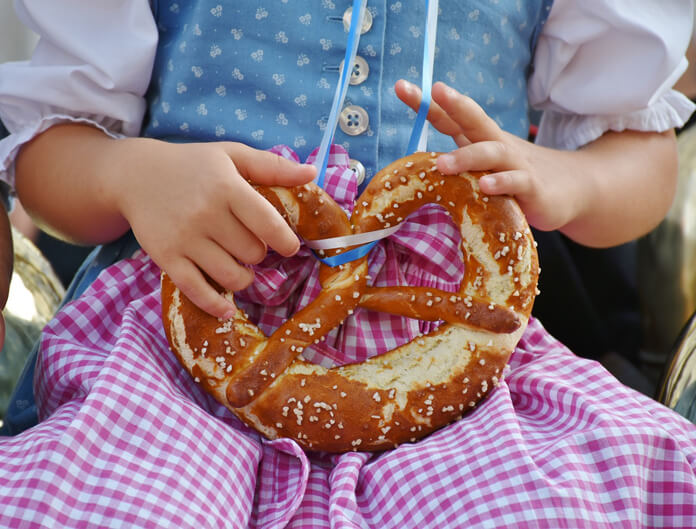 Okay, we're cheating a little here. Food is a category all it's own but it definitely cannot be disregarded on the list. Oktoberfest food is salty, sweet, savory and absolutely delicious. Sink your teeth into a hot bratwurst, some salty pretzels or one tent, known as the Ochsenbraterei, even roasts huge oxen each day for hungry guests. I'm not sure how I feel about that.
You get to get dressed up!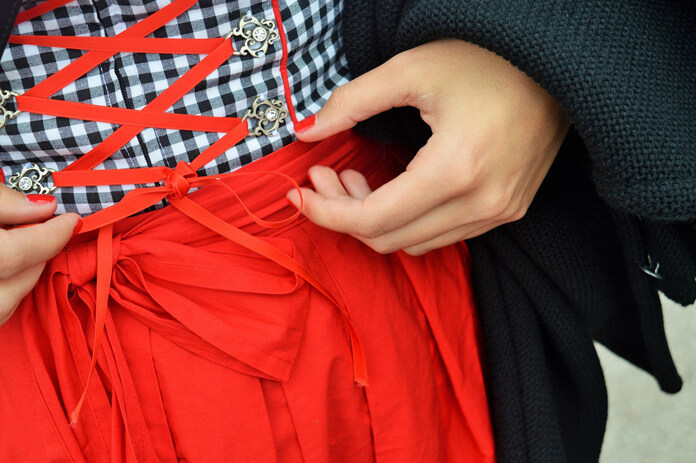 This is not your average Halloween party. If you're not dressed up in a dirndl or lederhosen, you're going to feel left out.
Three reasons to avoid Oktoberfest in Munich 
There are so many other options
Some visitors may think that Munich is only place to experience the Oktoberfest festivities. While it may be the original and the biggest, there are certainly Oktoberfest celebrations all throughout Germany. The big cities will even have multiple ones in each neighborhood!
It's pretty expensive
It's not exorbitantly expensive but a single liter will cost you at least 10 euros. In addition, accommodation, taxicabs and other prices in the city are raised during the festival's annual 16 day occurrence.
Expect to wait
The world's biggest beer festival sure doesn't come without lines. If you're in the know (or know someone who is) you may be able to snag a pre-reserved table in one of the tents. If you're not so lucky, expect to wait a while for a table (typically you need to have a seat to order a beer) or start drinking at 9 am on the weekends. Ouch.