The world's largest metal music festival is headed to northern Germany again this year – but there will be something a little different about it this year…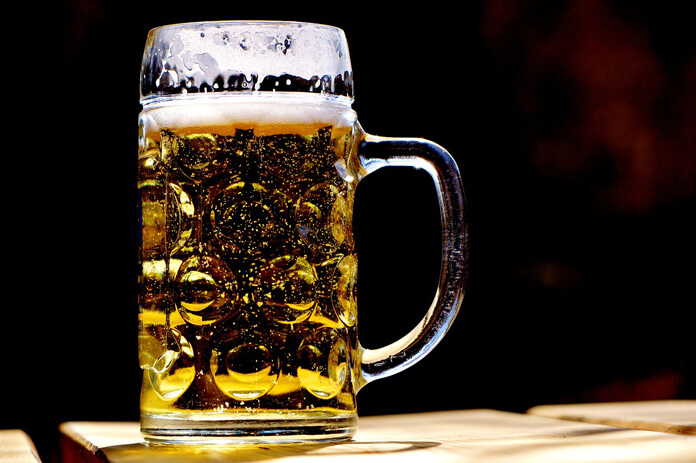 A beer pipeline?!
It's no secret that beer is an essential ingredient for any German festival. If you've ever been to a wedding, local holiday or of course the most famous, Oktoberfest, you know that bier is always on the menu. And just because the Wacken Open Air Festival trades schlager for Status Quo doesn't mean this still isn't the case. It's expected that attendees will drank an average of 5.1 liters per person over the three day festival held August 3 to August 5 this summer.
But instead of the typical delivery vans, kegs and endless bottles, party planners have decided to construct a 7-km long network of pipes to bring beer to roughly 75,000 thirsty fans. The pipeline will carry about 400,000 liters of beer through the grounds of the festival.
You may be thinking "5 liters is quite a lot, no?". Well in fact Wacken attendees are also renowned for their ability to drink copious amounts of the German delicacy. Apparently all that head banging requires a lot of rehydration. Luckily, the new pipeline is expected to have enough pressure to pour 6 beers in just six seconds.
It's not just about the beer
While it does sounds really cool to be constructing a beer pipeline, organizers say there is a bigger reason behind it. According to spokeswoman Frederike Arns, they decided for the more innovative route to stop the grounds from being torn up by beer trucks.
"In this way, we will no longer have to distribute truck loads of beer kegs across the premises each day," said Arns. The pipeline itself will be buried just 80 centimeters beneath the ground, which will allow the festival site to be farmed normally throughout the rest of the year.
About Wacken
The Wacken festival takes place each year in the small village of Wacken in Schleswig-Holstein. Since it's first show in 1990, it has become the largest metal music festival in the world. It's so popular that when tickets go on sale for the following year (the day after the last day of the festival) they usually sell out within hours – despite the lineup not yet announced!
This year's festival features 150 bands including Megadeth, Alice Cooper, Amon Amarth, Volbeat, Marilyn Manson, Accept, Status Quo, Turbonegro, Dillinger Escape Plan.