Being a vegetarian in German is much easier than many other places in the world. There are veggie-friendly restaurants, whole shelves in the super market devoted to meat-free foods and Berlin even boasts the first vegan "butcher".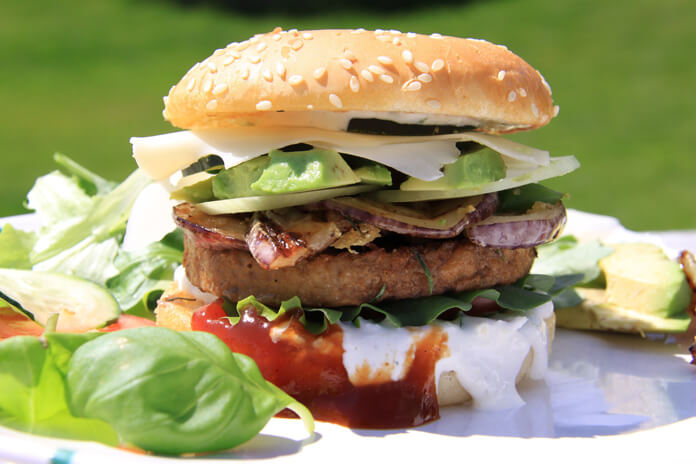 But according to Christian Schmidt (Germany's minister of food and agriculture) plant based dishes have no place being associated with traditional meat products. Last month, he called on manufacturers to stop naming meat-free products things like "vegetarian schnitzel" or "vegan currywurst".
"Misleading" and "unsettling to consumers"
"I don't want anyone to pretend that these pseudo-meat dishes are actual meat dishes," says Schmidt. Instead, he's calling for a "clear identification" of plant-based foods. This isn't the first time that Schmidt has taken an interest in this topic. In October he came from the perspective of the vegetarians and vegans, stating that they also deserve a clear labeling of products that are meat-free.
"Asked whether the measures could also affect beefsteak tomatoes, Jens Urban, (a spokesman for the minister) said the ministry wasn't aware of any "consumer confusion" about such products." says the Guardian.
According to DW, the German Farmers Association and German Butchers Associated agree with Mr. Schmidt. The terms such as "vegetarian ham" and "soy steak" should be banned. All of these efforts will be to make the food more transparent to those who would be interested in purchasing meat-free products. As well, I suppose Mr. Schmidt is directing his attention towards consumers who may think that "vegan" currywurst is a new flavor?
Perhaps the meat industry deserves a little more scrutiny as well 
Lower Saxony's agricultural minister Christian Meyer doesn't agree with Schmidt. He says that vegans and vegetarians are well aware that the "imitation" food products don't actually contain meat. He also said that perhaps Schmidt should pay more attention with meat industry sales.
"What we really need is a clear animal welfare label for meat and sausage so that consumers who choose meat are also aware of how the animals were kept," Meyer Bild reported. This comes just a few months after secret footage was released exposing animal rights violations in German agriculture.
A typical consumer purchasing meat from Rewe, Lidl, Aldi, Edeka or another chain supermarket in Germany will probably not be aware of where and how the meat was produced. Yes, it may say "produced in Germany" but what about the food the animal ate.
A massive amount of animal feed is imported into Europe through South America, for example, and this does not need to be labeled under German law. In addition, although antibiotics to promote livestock have been banned in Germany, they are still widely used to protect against diseases in animal feedlots and thus this is also transferred to the consumer when the meat is eaten. Additionally, even when meat is labeled as "organic" or "non-GMO" it's still possible that the food they ate was produced with GMO crops. This also does not have to be labeled.
Transparency is key throughout the entire food system
Whether or not the labeling of "vegan" schnitzel is misleading to consumers, the message is clear: transparency is key. But this shouldn't be in just small segments of the food supply. This should be true throughout the entire process. Meat. Veggies. Fruits. Dairy. Everything. We as consumers have the right to know what's in our food, how it was produced and where it was produced, without sweeping unsightly aspects under the rug.