Ever stare at the fridge wondering what to make for dinner? Enter Abendbrot. For native Germans, there's nothing out of the ordinary with slathering a piece of dense bread with a layer of butter and topping it with a selection of meats or cheeses. But for some of us – particularly those from the US, it seems more like a lunch thing, right?
Well for those nonbelievers out there – where about to give you three BIG reasons Abendbrot is the best thing since, well, sliced bread.
What is Abendbrot, exactly? 
Literally, the word translates to "evening bread". Historically, the big meal of the day was during lunchtime. So when it came time for dinner an easy to make, light dinner was just the ticket. Today, that's not so much the case, although there are often cafeterias offering hearty lunch options in most German offices and universities.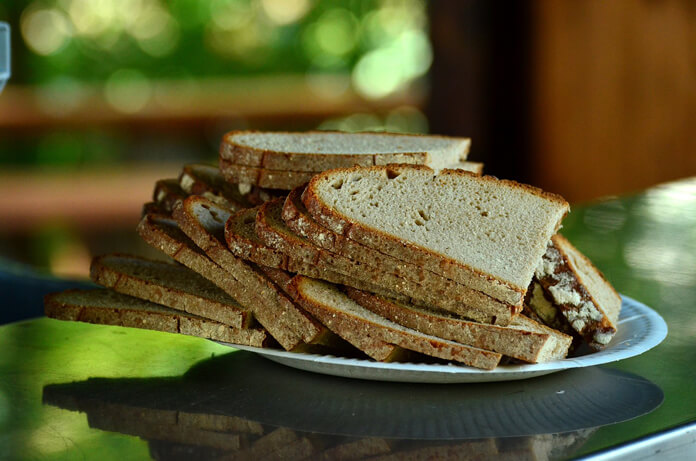 An Abendbrot consists of a simple piece of bread – whether you like a sliver of multigrain, a dense slice of pumpernickel, a white roll or even a brezel (a big soft pretzel). It's good to note here that you can find a huge variety of breads in Germany. Different regions have their own specialties, and you also can regularly find a variety of shapes – from the sliced breads you find at many supermarkets throughout the US (called toastbrot in German), to a freshly baked loaf, a small roll (known as a Brötchen), a baguette and more.
From there, you'll put a thin layer of butter on the bread – yes, for many of us that may seem weird at first… but it definitely adds a little something. Then choose from whatever sliced meat, cheese or veggies you have in the fridge.
You don't put the bread together like a sandwich, but rather eat it open-faced.
Still not convinced?
Here are three reasons Abendbrot is AWESOME.
https://www.instagram.com/p/BUAD0frjuaO/?tagged=abendbrot&hl=en
It's like a sampling plate from your favorite wine bar – but right at home. Don't you love a good mix plate of meats, cheeses, olives and more? Well Abendbrot brings that plate of loveliness right to your dining room table. You can make one slice one way, and another totally different. Oh, and it's much cheaper too.
It's the perfect easy and quick dinner. After a long day at work, the last thing you want to do is make a big dinner. This is the perfect solution, that takes really minimal effort – go all out and toast your bread if you're feeling crazy! Plus you can combine your proteins with some veggies to make a complete meal.
You'll never run out of breakfast food. Another great thing about Abendbrot? It doubles as breakfast, too. While it may seem weird at first to eat cold cuts at breakfast, it's actually quite similar to bacon or sausage. Plus it's lighter.