Volker Tabaczek, a native of Thuringia and former cyclist, was convicted in 2007 for credit fraud. Now, with his USA-based Mount Whitney Group is accused of betraying about 40 private investors for their money totally approximately 5 million euros.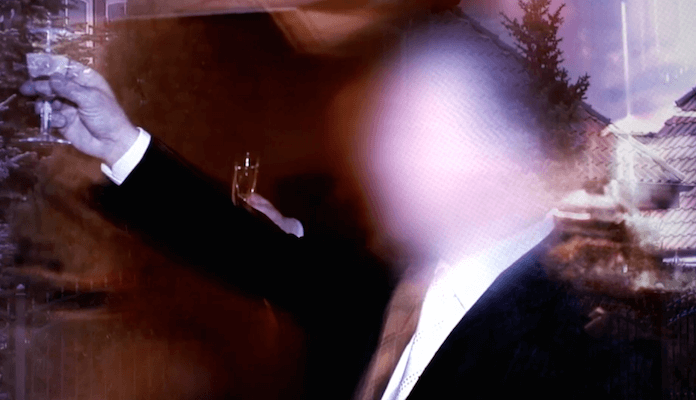 Normally the insurer Mario Hoffie, on behalf of major banks and leasing companies, recalls unpaid cars or construction machines. However, in this case, he has sought on behalf of private investors to recover funds from investment activities of Volker Tabaczek and his Mount Whitney Group.
"We represent 22 investors," says Mario Hoffie to the MDR, who invested between € 25,000 and € 100,000 each. These are not your typical big-shot investors, either. "These are rather the small people," says the Hoffie. Most of them come from Brandenburg and Saxony.
What did Volker Tabaczek promise?
Volker Tabaczek and his men had collected dozens of private investors. They promised lucrative transactions in which the investors' funds should be treated safely, in luxury real estate or private placement programs. Thus, investors should be able to enter into transactions that are otherwise reserved for the banks.
Volker Tabaczek joined as General Manager of the Mount Whitney Group based in Las Vegas. According to the MDR, the company group is said to have collected approximately five million euros from good faith investors over the past four years. One of the investors is Mr. E. from the vicinity of Leipzig.
Mr. E. says (regarding Volker Tabaczek): "He has often raised very interesting events, very highly professional, where he has explained very plausibly his system and his possibilities. He visited me several times. And that convinced me in the end."
The money was simply gone
Mr. E. himself invested 15,000 euros. In addition, he was so enthusiastic that he promoted nine more investors, an action he regrets deeply today. An increase in capital never took place and the investors never saw the money again. Thanks to such mediators, the system of Volker Tabaczek has worked for years.
Volker Tabaczek did not want to defend himself to the MDR against the accusations. He merely indicated that he was the victim of a "global slander campaign." The public prosecutor in Berlin has been investigating Volker Tabaczek for two years.
"We're investigating five criminal charges. We are currently expecting at least 39 victims, "says Martin Steltner, spokesman of the Berlin Public Prosecutor. However, the investigations are "quite complex and quite lengthy".
There were several reasons for the difficult investigations. "We have opaque cash flows that we need to elucidate, we partly have the participation of foreign, even mailbox companies. And the business documents are not complete. "
Who is Volker Tabaczek?
A former German cyclist who was born in Thuringia, he was already convicted in 2007 for credit fraud. For years, he has been the manager of several companies based in the USA. He also promised the construction of a gigantic pier to the Ostseebad Kühlungsborn at the end of last year.
"500 meters would have been the long," says the mayor of Kühlungsborn, Rainer Karl. Volker Tabaczek's plan was named "Paradise Island", including an underwater restaurant. The cost should be around 50 million euros.
But now in Kühlungsborn, warnings of buffeted investors are received. Now it is clear that the alleged patron might need only a sign for his business because suddenly he is no longer there. "For a year I have not seen and heard him, nor have I ever written," says the mayor.