Essen will be the European Green Capital in 2017.
The German city of Essen is exchanging its industrial reputation for that of a livable city, focusing on sustainable solutions and innovations that bring new life into its historically mechanical bones.
What is the European Green Capital award?
Two out of every three Europeans live in towns and cities—the source of many of today's environmental challenges. But this also presents an opportunity. With so many people living in a close area, local governments and authorities can initiative change to make a great impact quickly and on a large scale.
The European Green Capital Award (EGCA) recognizes and rewards local efforts to improve the environment, the economy and the quality of life in cities. Each year, one European city is awarded the winner, leading the way in environmentally friendly urban design, which can thus act as a role model to inspire other cities.
An introduction to Essen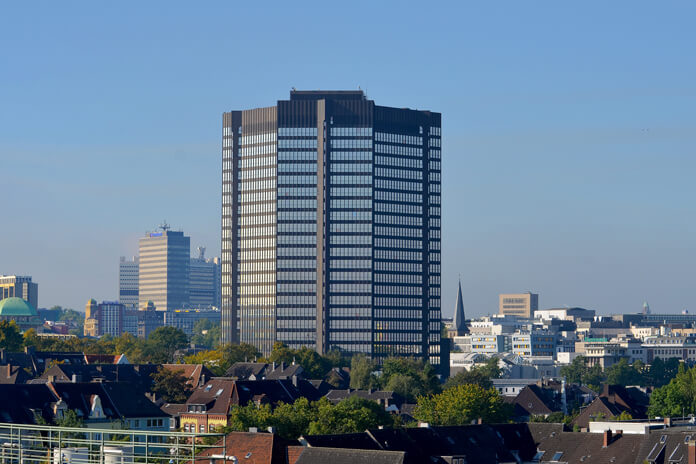 Essen is the ninth largest city in Germany, with a current population of 574,000 and an ever-increasing population density. Its foundation was built in the early 19th century on underground coal-mining operations, with the last colliery closing in 1986. Since then, the city has developed into a services and financial center, employing 80% of citizens and bringing an additional 140,000 commuters to the city each day.
"ESSENtials—changing the way we act"
Essen's initiative is aptly named "ESSENtials—changing the way we act" to shift from a city of coal and steel to the "greenest city in North Rhine-Westphalia". With a focus on establishing itself as a "city in transformation", Essen credits its citizens and their ability to change habits as key to the success.
In terms of nature and biodiversity the City has increased the proportion of open spaces within city limits, despite increasing space competition for housing and industry, thanks to a smart repurposing of underutilized land. They have built blue (water) and green corridors within the city, exemplified by the Krupp Belt.
They have also implemented various practices to protect and enhance the natural biodiversity. Future initiatives will focus not only on protecting the existing green areas, but further promoting biodiversity in new areas, particularly species resilient to climate change.
Integrated environmental management is also key to Essen's plan throughout a broad spectrum of sustainability sectors. The City scored high on indicator areas of climate change, green urban areas, air quality, waste management and energy performance. They have planned improvements to the wastewater system, including the reduction of micropollutants and are focused on removing pharmaceuticals according to the watch list of the Water Framework Directive.