If the EU could talk, it would have firmly said "whew" following the success of centralist candidate Emmanuel Macron in the recent French presidential elections.
Strong support from Merkel and the EU
Just minutes after Macron's victory was announced spokesman for German Chancellor Angela Merkel Steffen Seibert tweeted (and underlined for emphasis) "Congratulations, @EmmanuelMacron. Your victory is a victory for a strong and united Europe and for French-German friendship."
Prior to the vote, Merkel had firmly cemented her support for Macron against the far-right, anti-EU candidate Marine Le Pen. Should Le Pen have won, the future of the EU would have been in grave danger. Like Merkel, Macron is a staunch supported of the EU, and feel that unity is more important than ever, especially following the British decision to leave nearly a year ago.
In addition to support of the EU, Macron also agrees with the direction in which Germany took its labor market more than a decade ago. Upon meeting with Merkel in Berlin in March, Macron says him and Merkel discussed "my willingness to reform our labour market, our education system and to have a sensible fiscal consolidation, an investment package for our economy and to respect our commitments".
Some of Macron's critics also suggest that he is no more than a puppet of Merkel. Fellow candidate Le Pen even said that no matter what the election results, France would be governed by a women – either by herself or by Merkel.
Merkel strongly disparaged these remarks saying that she has"absolutely no doubt that Emmanuel Macron will be a strong president."
But is it just smooth sailing ahead?
Despite the obvious sigh of relief following Macron's victory, the future of the relationship between France, Germany and the EU remains questionable. Macron, who served as the former economy minister in Francois Hollande's government says he plans to implement reforms that bolster the EU. This would include installing a separate budget for the 19 countries that use the common currency in the Eurozone. This would also including giving the Eurozone its own parliament and finance minister.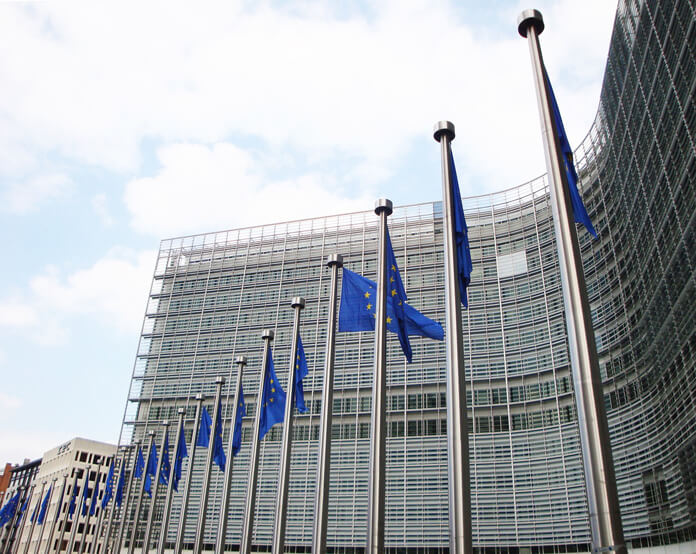 Merkel's CDU party are not so sure about Macron's ideas. Some have even expressed complete disagreement. Finance Minister Wolfgang Schäuble, for example, would rather that the EU nations first reduce debt before they look at creating new structures. He feels that reforms of this magnitude would require a change in treaties – and thus a referendum in France that is not sure to pass. Thus, Macron's idea is not realistic according to Schäuble.
Upcoming German elections may bring more change 
With Germany hosting its own national elections this September, the future is still more unclear. Merkel is seeking re-election, but it's not clear yet if she will succeed. The Social Democrat Party (SPD) party leader Sigmar Gabriel (also the German Foreign Minister) says that the conservative plans from the CDU may have pushed some to the political extreme.
Rather, for the future of the EU, Germany must stand behind Macron and France.
According to Gabriel: "Emmanuel Macron's victory carries a task for us in Germany – because Macron must succeed. If he fails, Madam Le Pen will be president in five years' time and the European project will go to the dogs".
"We Germans must now help him. Those who are carrying out reforms must not be forced to follow strict austerity. Because it makes investments in growth impossible and produces not more but less jobs," he continued.
"What has to stop is pointing fingers at the French for doing nothing and not giving them a millimetre of flexibility in their policies," concluded Gabriel.