It's not too often where you hear "I love this German weather", but a few weeks ago was a major exception, especially if you're a fan of saving money on electricity. During midday on a Sunday, the country's wind, solar, hydro and biomass plants supplied 87% of the power being consumed. In fact, for a few hours commercial power consumers were even being paid to use energy!
How is this possible?
While gas powered plants were able to react quickly enough to the surge in renewable energy production, coal and nuclear power plants are difficult to halt, and therefore they were forced to continue selling power to the grid at a loss during the peak, which essentially allowed industrial consumers to earn by using electricity.
This is promising news for Germany, who has a goal to produce 100% electricity from renewable sources by 2050.
Well, this little German village is no stranger to generating 100% renewable electricity. In fact, this Bavarian village of about 2,600 residents produces 500% more energy for heat and electricity than it needs, earning profits of about €6 million per year by selling back to the grid.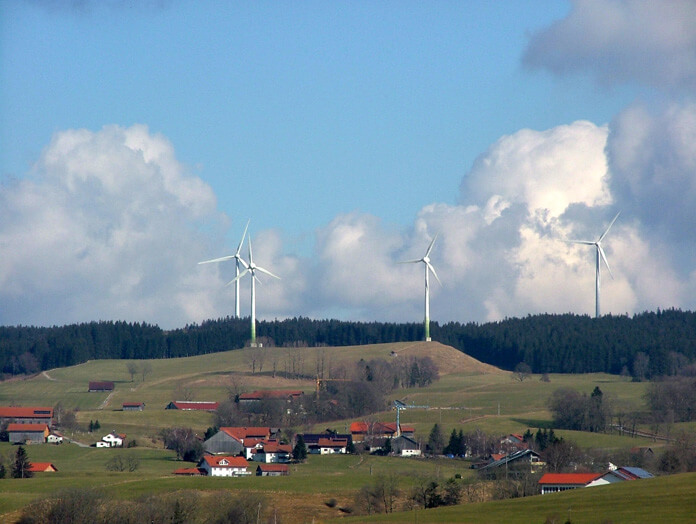 The project started all the way back in 1998, when community leaders decided to invest in renewable energy sources. In the early stages, their ideas weren't met with unanimous support from the citizens. Slowly, leaders and activists began to win acceptance through small-scale, locally owned projects. Coupled with government subsidies, today the citizens of Wildpoldsried are now the investors of renewable energy sources including wind, solar, hydroelectricity, geothermal and biogas infrastructure.
The first two wind turbines, for example, were party funded through a grant from the Bavarian government. From there, local residents—many of them dairy farmers—have invested their own money is additional turbines. In 2014, these turbines generated 80% of earnings of the dairy farms.
Furthermore, all of the public buildings, over 100 private residences and several companies are connected to the district heating system. Biomass is sourced from waste wood from local forests and the majority of PV systems can be found on over 200 private residences.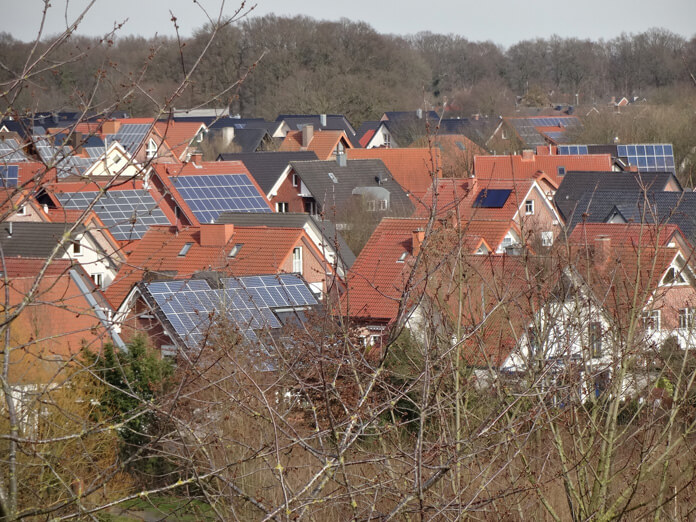 In addition, the town is investing in electronic vehicles, which are at the disposal of the residents. During energy surplus the charging of these electric vehicles is prioritized over sending back to the grid.
Maintaining grid stability 
One of the main challenges when energy comes from a variety of sources is to maintain grid stability. Wildpoldsried was chosen as an experiment site for a "smart grid", through a partnership with Siemens and AÜW, a regional energy company. The project was named IRENE (Integration of Regenerative Energy and Electric Mobility) and includes over 200 measuring devices to monitor different electrical variables, determine who's feeding energy into the grid, who's consuming energy from the grid and detect any problems with the network's stability. Battery storage was also incorporated into the system to help to stabilize the grid.
Find out more about the project here.