Did you know Germany is the world's third largest producer of Pinot Noir? Known auf Deutsch as spätburgunder, these savory and silky reds are making their mark as a serious alternative to the French Burgundy. 
Finally making their name on the world stage
If you asked the average person about Germany's finest vinos, chances are a white would come to mind. Specifically, the German Rieslings.
You may be surprised to know that Pinot Noir cultivation has centuries-long roots in Germany. Especially in the southwest, warmer regions such as Baden, producers have been making wine since the 19th century. At the turn of the 20th century, the grapes lost respect of most winemakers. Those who did pursue the elusive Pinot Noir many times lacked the proper knowledge for wine making—resulting in a less than satisfactory product.
However, between 1990 and 2011 vineyard plantings of pinot doubled. Some winemakers turned to the leader, Burgundy, studying cultivation and preparation methods. Others just worked on a trial and error basis. It seems these stubborn pioneers of the German Pinot have finally found their success.
In recent years, German reds are popping up in some of the world's best restaurants around the globe. And just recently, a German Pinot Noir topped a Decanter tasting of the world's best Pinot outside of Burgundy.
A rise in quality: one benefit to global warming?
If one group can say thank you to climate change, it might just be the German viticulture. In the last decade, quality of the German reds has been steadily increasing. Increased knowledge of growing and wine preparation: planting better clones, better barrels and better techniques are part factors. The other? Climate change.
The grapes used to make Pinot Noir are notoriously fussy. They ripen best where it is cool, but not too cool. An average growing season temperature of 13 to 16 degrees Celsius is ideal. Germany, located quite north of the equator, used to be too cold for the grapes to properly ripen each year. With average rise up to 1.4 degrees centigrade in the past 40 years, the grapes are finding their perfect cultivation temperatures.
A worthy alternative to the pricier Burgundy?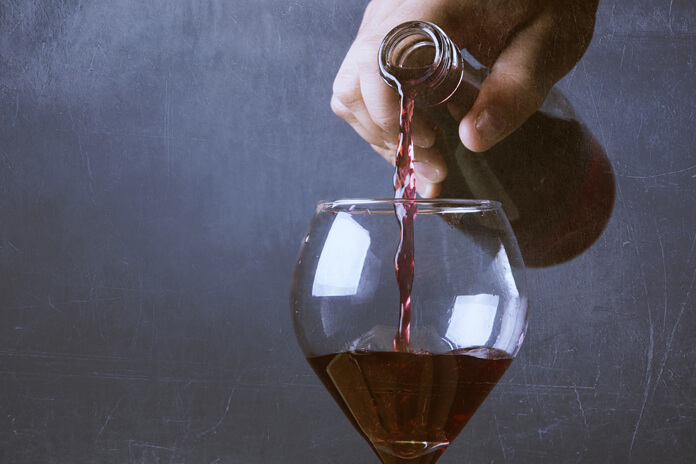 As the prices of Burgundy are on the rise, wine lovers all over the world are looking for a comparable alternative. A good bottle of German Pinot can start around €15, while a comparable Burgundy begins around €30.