Electric vehicles, while proven to represent a more environmentally sustainable option – not to mention save money on petrol – for personal travel, still represent just a minor share of the market.
One of the largest barriers to full integration is the lack of charging stations. You wouldn't feel confident setting out on a long car journey without being sure there's a place to refuel somewhere out there, would you?
But now, four big German carmakers have committed to developing a Europe-wide e-charging network 
Big name carmakers – BMW, Daimler, Porsche and Audi – as well as the US brand, Ford, have all signed on board this past Tuesday.
"We intend to create a network that allows our customers on long-distance trips to use a coffee break for recharging," said Audi chief executive Rupert Stadler.
Construction is to begin in 2017, resulting in approximately 400 high-speed charging stations across Europe. The e-charging network is expected to be completed by 2020.
What makes electric cars more sustainable?
Quite simply, electricity can be generated through renewable resources such as wind, water or PV panels. Fossil fuels cannot – they are a non-renewable resource. As well, fossil fuels are not necessarily "clean" to abstract from the earth and can massively disrupt and pollute the nearby areas.
Renewable energy, on the other hand, can be produced almost entirely cleanly. There is the possibility of even placing PV panels on the roof of the charging stations and thus creating zero land footprint for the entire energy generation. By creating an e-charging network, electric cars can now harness renewable energy throughout long trips.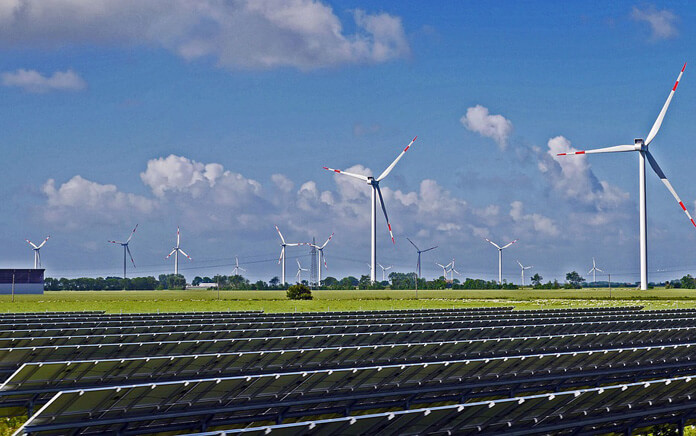 Electric vehicles also do not create any emissions such as particulate matter or CO2 that is released into our atmosphere and contributing to global warming and air pollution.
What will the electric network look like?
Both hybrid and pure electric vehicles from any carmaker use the Combined Charging System (CSS). This will now be the standard at all the new stations. To date, German carmakers are relatively behind the competition when it comes to electric vehicles. This network is intended to not only boost the use of these cars in Germany, but also the entire European continent.
Besides the lack of charging infrastructure, the growth of electric cars is also hindered by the high start up prices and short range of vehicles. Hopefully, by creating this elaborate network, some of these barriers can be reduced or overcome.
One German carmaker is vying for the top position
Last week, Volkswagen announced it intends to become the global leader in e-cars by 2025.
"By 2025 we plan to sell one million electric cars per year, and by then we also want to be the global market leader in electromobility," brand chief Herbert Diess said last week.
"Going forward our electric cars will be the hallmark of Volkswagen," he told reporters.
The company will fund this ambitious goal through new investments and economies of scale. They announced on Friday that 30,000 jobs would be cut by 2020 to save €3.7 billion per year. These funds will then in turn be used to invest in future technologies such as electric cars, self-driving cars and digitalization.
"Our industry will undergo more fundamental change over the next 10 years than ever before," said Diess, who predicts a "breakthrough" of e-cars is just a few years away
"For most customers the electric car will soon be the better alternative," he said.