With Germany's upcoming elections the far-right AfD is seeing its worst poll results since 2015. This is welcome news to German chancellor Angela Merkel, who is running to keep her current position. At the moment Merkel's party still has a slight lead over the rest, while new polls show the AfD is falling behind in double digits for the first time in months.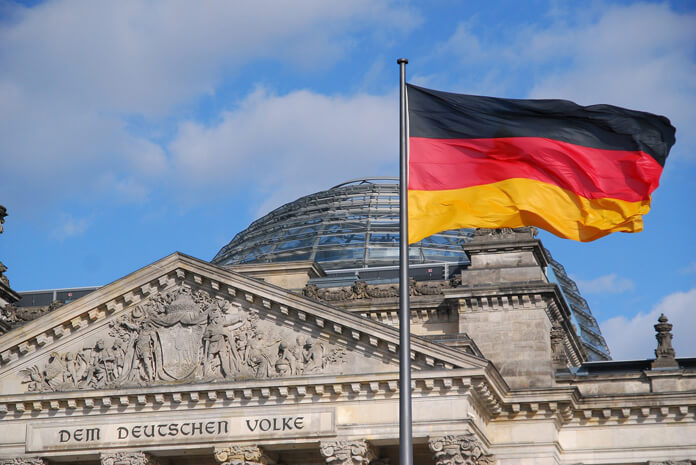 A theoretical vote has AfD support at just 8.5%
Institute Allensbach and the Frankfurt-based newspaper Allgemeine Zeitung completed the poll. They asked participants whom they would vote for if the election was held now. The results weren't good news for the AfD. Just 8.5% of the "voters" said they would support the political party. This is the first time they dropped below double digits since last July. As well, this was the lowest level of support since December 2015.
Another poll completed by the Forsa research group, RTL and Stern magazine concluded similar results. They found support to be 8%, a drop from 12% in only four weeks.
So what's to blame? 
The AfD was founded just four years ago, and although they failed to gain seats in the German parliament in the federal election in 2013, popularity grew in the following years. With the refugee crisis they continued to gain support. In 2016, the far-right party won double-digit percentages of voters in five state parliament elections including Berlin. They won nearly 25% of the vote in Saxony-Anhalt.
But things have since changed…
According to Forsa researcher Manfred Güllner, "At the moment the AfD can barely gain any points with their strategy to capture voters through the refugee crisis. Furthermore the chaotic administration of US President Donald Trump, which they celebrated at first, is now causing concern given flash points across the world."
Recent world events that first provided fuel for the AfD – the Brexit vote, the Trump election and the growth of right-wing populist parties in Europe – are now becoming a cause for concern for more and more Germans, especially in the upcoming national elections.
Merkel holds the lead, but not by much 
Polls indicate that Merkel is ahead by just a nose. Her conservative Union parties (CDU/CSU) is at the lead, with 33% of support. The Social Democrats (SPD), who claimed 30.5% of theoretical voter support, followed closely behind. Their chancellor candidate Martin Schulz hopes to garner enough support to upset Merkel's attempt at her fourth term as Germany's leader.
One poll by Bild and Insa research group earlier in February 2017 even put the SPD one percentage point ahead of Merkel. Experts say that the SPD may be winning backing from former AfD supporters. "The few moderate AfD supporters have emigrated to the SPD because their chancellor candidate Martin Schulz is thought to be capable of displacing Angela Merkel, who they hate so much," said Güllner.