German's are known for being great at following rules – designing with purpose and function in mind. But visiting cities like Hamburg or Berlin, you'll also noticed there is incredibly creativity, especially in the city's alternative areas. Here is part one of some of Germany's crazy sites you've got to visit on your next trip – via the local.de
1.Forest Spiral (Darmstadt, Hesse)
The Austrian artist Friedensreich Hundertwasser famous motto was "against the straight line and the right angle". This culminated in one of Germany's most crazy sites: the Forest Spiral.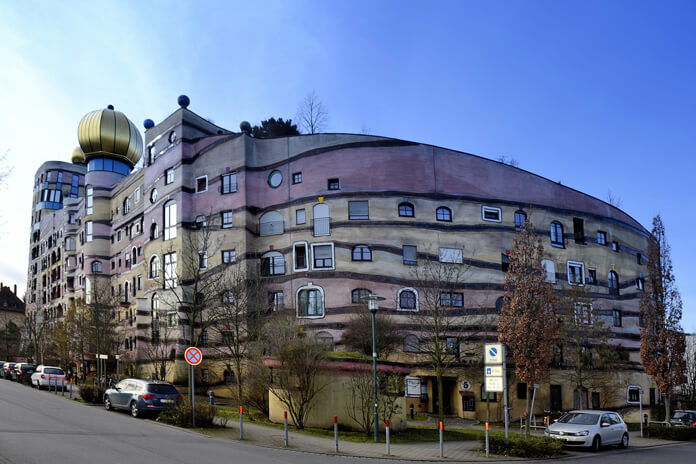 Architect Heinz Springmann completed the Hundertwasser's design in 2000. The Forest Sprial, Waldspirale in Germany, features 105 unique apartments wrapped around a courtyard complete with running streams.
2. The Lifesaver Fountain (Duisburg, North Rhine-Westphalia)
This incredibly unique sculpture stands seven meters tall in the city of Duisburg. Completed in 1993 by French artists Niki de Saint Phalle and Jean Tinguely, it features a structure similar to a bird in which a female figuring is clinging. There is also a water feature, where jets of water cascade from the bird's outstretched wing. And the entire sculpture rotates from left to right – wild, we know.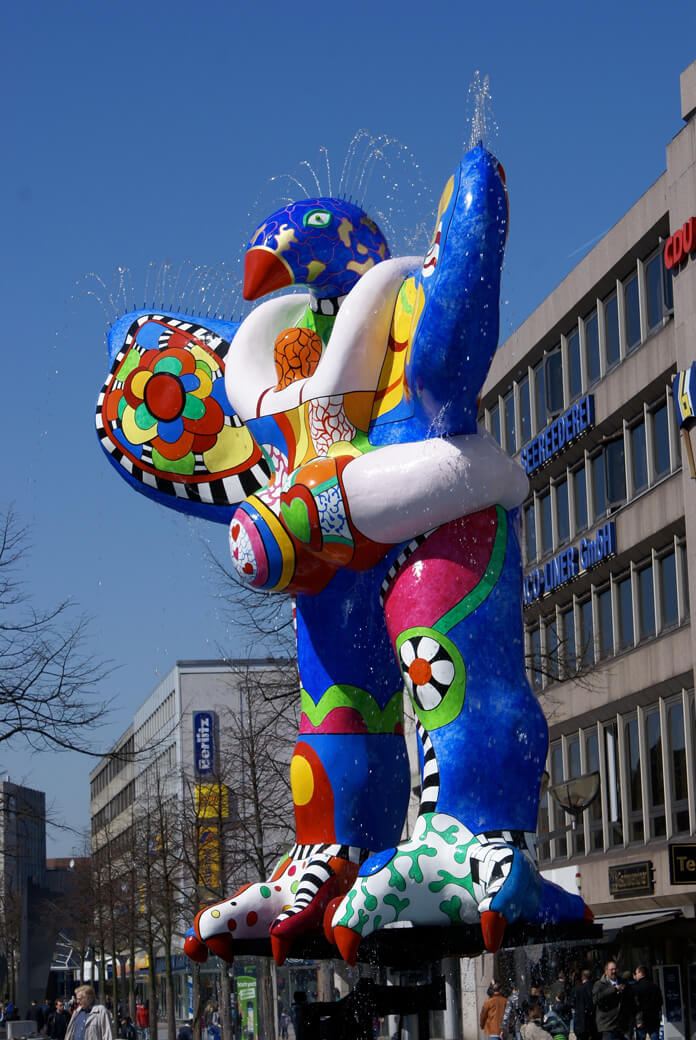 The bird symbolizes heaven, stands on a rotating platform that is made of waste and other discarded items.
3. Spreuerhofstrasse (Reutlingen, Baden-Württemberg)
You may think the title of world's narrowest street belongs to Amsterdam. But no, it's actually in Germany. This small crack between buildings is officially recognized as the narrowest street in the world according to the Guinness World Records. It varies between 31 centimeters at its narrowest to 50 at its widest. The street was built way back in 1726.
Fun fact: some locals even refer to the Spreuerhofstrasse Spalt (Gap) when they begin a diet. Their goal is to be able to fit down the street.
4. Upside-Down House (Rügen, Mecklenburg-Western Pomerania)
No, there was no crazy earthquake or tornado that turned this house on its head. This "home" was built completely upside down on purpose.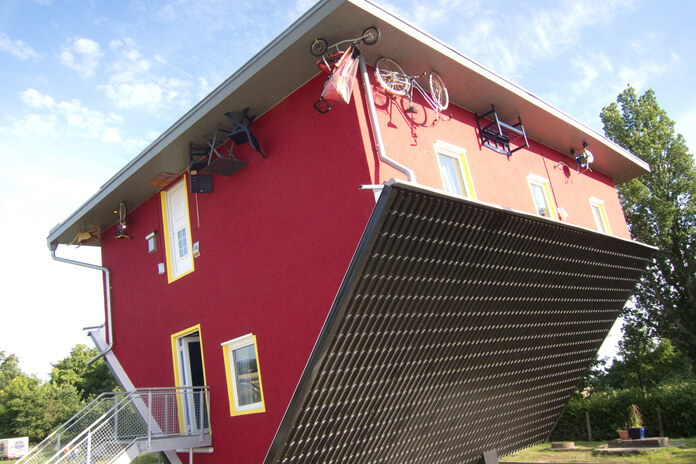 Called the "Haus-Kopf-Über", the house is a tourist attraction. It's the size of an average family home, cost €300,000 to build and is fully furnished upside down as well.
5. The Hare (Nuremberg, Bavaria)
Built in 1984, Jürgen Goertz's disturbing sculpture is both one of its creepy and crazy sites — and has been scaring children for decades. German Renaissance artist Albrecht Dürer's famous watercolor painting "Feldhase" – or "Young Hare in English" – inspired the statue.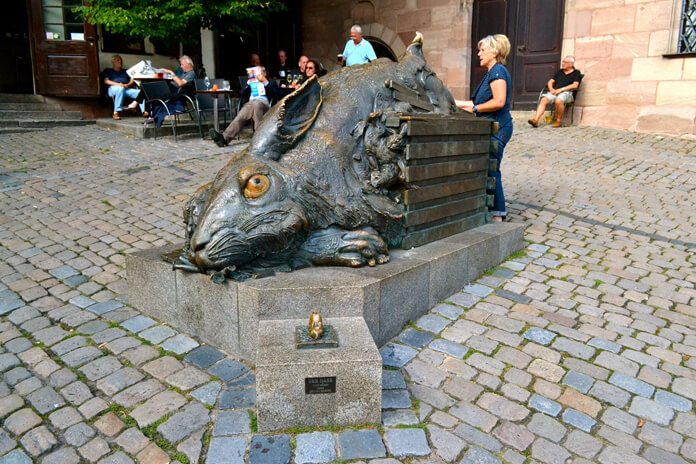 So what's it actually composed of? A dead hare bursting from a box full of smaller dead hares. It symbolizes the horrible results of tampering with nature. And man doesn't get away scot-free, the toes of a crushed human poke out from beneath the giant rodent.