Tag: Traveling in Germany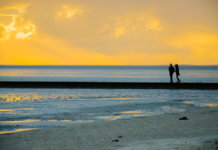 The promise of rowdy parties, elaborate costumes and endless brews at Oktoberfest isn't the only reason to visit Germany during autumn. In fact, this time of year is one of the nic...
Think you're an Autobahn expert? Check out eight things about one of the world's most famous roadways you may have never known before (via the Local). 1. Germany's love affair wit...